A New Home in Denmark Awaits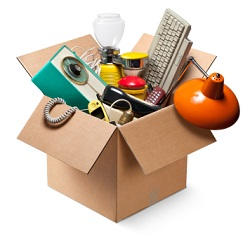 A new home is more than just a building; it is a chance at a new life. It allows you to experience new things, meet new people and reconfigure your surroundings to match your tastes and lifestyle. A new office building isn't just somewhere to work but it is the heart of the business that you put your entire life and soul into. The importance of all this means you can't relocate without proper planning and hard work and moving all the way from the UK to Denmark can be tough if you do it alone. With the help of Removals to Denmark it can be a breeze because we can handle every step for you. Call us on 020 8746 9608 to find out what we can do for you, but first consider why moving to a new home or office in Denmark can change your life for the better.
The building itself is important because a new residence can create more space for you and your family, allowing for extra bedrooms, more storage space, or a nursery, an office and more. If you want something you are currently lacking such as a garage, an attic, basement or garden then you can find a home that has everything you need. The building can allow you to add important features you require and redecorate it. The area is also imperative because it can determine where you spend you free time, who you may meet, and what facilities are local. You will want to be somewhere that allows you to easily access your workplace, schools, transport hubs, shops, pubs, restaurants and more, and it should be an amiable place where you feel safe and comfortable.
If you are on the lookout for somewhere to move you offices or workplace to then you should seek a building that has enough room for your staff and products. It would also be ideal to have a little extra room just in case you want to expand. A more modern and impressive building can give you firm a stronger look that can attract customers and partners, as well as give a boost to your staff. The surrounding neighbourhood should be in a place that compliments your business and allows you staff and customers easy access.
If Denmark is to be the site of your new home or business then you have chosen wisely. It is in the North of Europe with a constitutional monarchy, run by a parliamentary democracy. It has a highly developed mixed market economy and a prominent welfare state and ranks as having the highest income equality in the world. Originally home to many seafaring Vikings, the country has evolved and acted as a founding member of NATO, The United nations and the OCED.
Denmark is made up of many islands, with the peninsula of Jutland being the largest land mass. It is a mostly flat country and has many forests and grasslands. It experiences a temperate climate with colder than average inters. The country has taken progressive stances for environmental protection for many years with Copenhagen being at the forefront of this. Denmark is split into five main regions; Nordjylland, Midtjylland, Syddanmark, Sjaelland and Hovedstade. It's population is around 5.5 million people. The country is known for producing high quality ships and engineers from here have been successful in various fields. Tuition fees for higher education are free here and it operate sunder a universal health care system.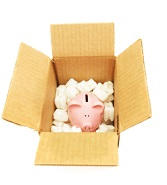 Denmark has been known for being a progressive place and has often been at the forefront of equality, with just recently gender-neutral marriage being put into law. National cuisine consists of meat and fish dishes and smorrebrod sandwiches. Many restaurants here are highly regarded and have Michelin stars. One of the most well-known aspects of Danish culture is its design, with its functionalistic architecture and furniture has become popular all over the world. There is a verity of media here in various forms, from print to television and it enjoys an extensive folk music tradition but has many successful modern musicians. Painting and the arts have been well represented here, especially in the 19th century. Football is the national sport but all other major games are represented an international level, with cyclists, speedway racers and handballs teams reaching the highest levels of success in recent years. Notable people from the country include Hans Christian Anderson, Niels Bohr, Peter Schmeichel, Soren Kierkegaard, Kare Blixen, Mads Mikkelsen, Viggo Mortensen, Sandi Toksvig and Lars Ulrich.
Knowing what a home or workplace in Denmark can do for you, it's time you learned what we can do for you. We are a removal firm that can handle every aspect of your relocation. This all begins when you contact us because our operators will be standing by to answer all of your questions and five you advice and tips that can make the process simpler and allow you to proceed with confidence. If you fill us in on your move, giving us all the specifics such as time, locations, type of items, etc, then we can tailor the procedure to your needs. This also applies to our quotes that will cost you nothing and be free of any commitment.
We aim to make the experience simpler and enjoyable and our staff can do that for you. They have been in the trade for years and so they are familiar with the forms you have to fill in and so can ensure that it is completed fully and sent to the right place. They will speak the local language and so can assist you with every aspect and make sure that everything is completed properly. Our removals team can expertly remove all of your belongings from you home and ship them to your new address in Denmark where we will set everything up for you.
A new home in Denmark isn't just a building, so to start a new life overseas, get in touch with Removals to Denmark on 020 8746 9608 today.