Taking All Of The Stress Out Of Your House Removals To Denmark
Home And Country Moving Made Easy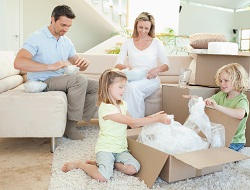 When you are embarking on a new chapter in your life by making the exciting move to Denmark, you need to know that all aspects of your move are being taken care of. Many of these aspects you are able to handle for yourself, but for some parts of your move you have to put in the hands of others. When it comes to your house removals, you can put your faith in Removals to Denmark. We have been making house relocation easy for the people of London for many years now and we are here to provide the same service for you. So don't sweat your big move, call 020 8746 9608 today and let us make the process of moving house easy for you.
Attention To Detail
When you are moving home, you need to know that those who are in charge of your removal needs will care for your belongings like they would care for their own. With us, this is exactly what you can expect. Our highly skilled staff are the most caring you will find. They will leave no stone unturned as they strive to provide you with the very best service around. We understand that there may be a sense of urgency to your move, but we do not sacrifice quality or care for speed. We will get the job done in the fastest possible time will ensuring that your belongings remain safe and cared for the entire journey to Denmark.
House Relocation At A Great Price
We understand that moving home can be expensive enough, but moving abroad brings with it a host of extra costs for you to deal with. As a result you want to find the best deal possible for your house removals without risking the safety of your belongings. When you call us, one of our experts will listen to your requirements, tailor our packages to provide the perfect service for you, and give you a free quote with no obligation required. You will be amazed by how reasonable our prices are considering the level of domestic removals we provide. We pride ourselves on not only providing the best possible service, but also the best value for money that you'll find anywhere.
The Best Removal Experts Around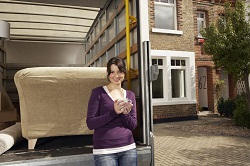 Our house movers have developed a reputation as the very best around, and they are proud of this reputation. To them, removals aren't just a job, helping you move is their passion, their calling even. It may seem like an over the top statement, but only until you see what our workers can do! From collection, to assistance with packing and packaging, to transportation and finally to unloading our staff will keep your most precious belongings safe every single step of the way. A swift, efficient, and affordable service that caters for your individual needs, that's what you get with Removals to Denmark. Call us today on 020 8746 9608 to find out how we can make your removals easy.
Book With Us Today
Don't put it off any longer, there are enough stresses surrounding a move to Denmark without the nagging worry that you aren't quite sure how your domestic removals are going to be sorted in time for you to leave. One phone call to the experts in our office and you will be given peace of mind, reassurance, and the deal of a lifetime on your house removals. For dedicated and enthusiastic house movers who will offer the very best service, the very best value for money, and a service that works at your own pace so that you never have to worry about time getting tight, call us on 020 8746 9608 today to book an appointment with our specialists.