Moving From London To Denmark? Let Us Help You!
Simple And Efficient International Removals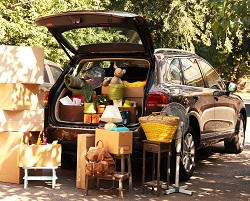 Have you decided on the move of a lifetime? Are you looking for someone who can make the transition easier for you? Well look no further! If you have made the big decision to relocate from London to Denmark, whether for work, or just for a fresh start, then our international removals services are just what you are looking for. With years of experience and the best overseas movers in the business, we can take all of the stress out of this exciting and nerve-wracking time. Call us today on 020 8746 9608 to find out more about the services that Removals to Denmark can offer to make your overseas move to Denmark as smooth and stress-free as possible.
Best House Movers In Town
Our international movers can be as speedy as you need them to be, or work at your own pace around your busy schedule, while never sacrificing the quality of our service or the safety and security of your belongings. Having all received extensive training, you can have faith that our trusted workers will treat all of your possessions with the upmost care, valuable or otherwise. We know that there is a lot of stress surrounding such a big move, and we want to ensure that despite any other stresses you may go through, you can rest assured that your belongings will be protected on every single stage of the journey and arrive in Demark in the exact same condition that they left London.
Great Value For Money, Guaranteed
You may think that a trusted international removals service with the reputation that we have may come with a price tag that would leave you unable to take advantage. But this is not remotely true, not only do we offer the best international moving service in London, we also guarantee the best value for money you will find anywhere! Ask any of our repeat customers, because nobody ever only uses our service once! They will tell you that with us you get a combination of quality, efficiency and value that up until now you may have assumed impossible! Don't take our word for it though, call 020 8746 9608 today to get a free quote from one of our experts!
Making International Removals Safe And Comfortable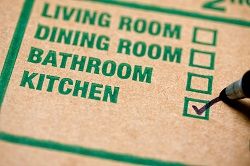 When you are travelling to Denmark to start your new life, you want to be safe, secure, and as comfortable as is possible. We know that you expect no less for your possessions and we strive to provide exactly that. Our removal vans are all secure to ensure that your items will be safe from damage, theft, damp, or anything else you may be concerned about. Our experts will take the time to talk you through all of our services when you call and tailor the perfect service for your international relocation needs to make sure that you are getting exactly what you are looking for from us. You have a lot of choice for removals services, but we know you'll be happy you chose us!
Call Today For A Free Consultation
When you call us today, you can talk to an expert who will be happy to provide you with a free consultation, with no obligation required. We know how important a decision removals services are to you during this time of huge change for you, and we will do everything necessary to make sure that you are 100% satisfied that we will be providing you with the very best overseas relocation service, custom made for your individual needs. So don't hesitate for another second, call Removals to Denmark today on 020 8746 9608 and we will be happy to answer all of your questions, fill you in on our services, and give you a free quote that will not be matched anywhere else!