Scores of Services for Your Moving Needs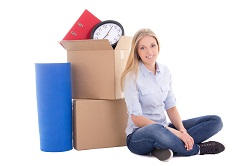 In order for you to have the most successful move from the UK to Denmark you will have to contend with many tasks and challenges. You would have to plan everything extensively, making sure that you will have all the materials and equipment necessary. A schedule can help you to cover each step and prevent any delays and once you have acquired everything you can get back to the important documents you need to fill in. You send each form off to the right place, resister with authorities, look up information about your new homeland, especially things such as laws and customs. Then you would have to spend days carefully wrapping each of your belongings in special materials and shifting them and your furniture for the building and transporting them somewhere so they can be shipped to Denmark. This is all on top of your visits to your new home or office, making sure that it is what you expect. All of this can be too much to bare and ruin the excitement associated with a move so if you want to keep thing simple and fun all you have to do is get in touch with Removals to Denmark today. Calling us on 020 8746 9608 is a sure fire way of experiencing the best relocation.
We can ensure this by providing all the services you could require. We take care of each step so that everything can be completed fully and properly. First though, we want to hear about your move, so when you call tell us about where you are moving from and to, what sort of and how many items have to be shipped, when the move has to be concluded by and so. This enables us to address you specific needs and ensures that everything you require is delivered. Over the phone we can give you advice, tips, guidance and information that will make things simpler and give you better understanding of the process.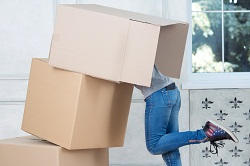 Our key services include packing and transportation. We can send to you an elite team of removers who will arrive with everything they need to pack your goods. They will organise everything and wrap each individual object so that they will remain safe throughout the entire procedure. The boxes we utilise we will selected so that they are appropriate for their contents and they will be packed so that they are not overloaded and can be easily carried. We will remove these and all of your furniture with the utmost care and load them onto our vehicles. Then we will be able to transfer them overseas and have them set up in your new abode before you arrive. We have storage facilities in both the UK and Denmark for you to use if you require them. When you land in your new homeland we will be able to drive you directly to your new address.
This is not all we can do for you because our staff have an expert knowledge of all the forms that have to be completed so if you are having trouble with them or are unsure where they should be sent to then let us know and we can give you the assistance you need. We can help you register with local authorities and staff will be on hand who speak Danish so nothing will be overlooked or misinterpreted.
If you want to learn more about our many services, inquire about a free, no commitment quote then contact Removals to Denmark today.