Taking Care of Your Belongings From the UK to Denmark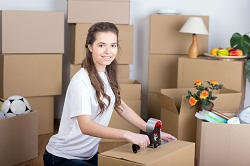 Over the course of your life, you will accumulate many items. These will be treasured belongings with sentimental value, expensive devices and electronics designed for entertainment, parts of vast collections you have spent your whole life gathering and practical items such as furniture, utensils, clothes and so on. These are all important to you and you would find it very difficult to operate without them, so when you are moving to Denmark from the UK you should be prepared to do all it takes to have them shipped over safely. This requires a lot of work as you acquire all the various types of packing, trying to work out what type of materials and boxes you will require, as well as looking into ways of shipping your them and making sure they arrive at your new address. Combined with everything else you need to do, such as paperwork, and inspecting your new home and its area this can be tough to manage. With the help of Removals to Denmark, you can rest easy knowing that all of your belongings will be handled carefully and taken directly to your new abode in Denmark as soon as you call us on 020 8746 9608.
When you contact us, our operators can supply you with all the information you need and answer all of your questions if you want advice and tips on the moving process. If you want to know more about our services then we can give you the details on each one If we have the facts about your move, such as what has to be handled and how many things will have to be packed and shipped then we can tailor our support to exactly what you necessitate. You shouldn't worry about the cost of our services because we can easily offer a free, no commitment quote that will highlight our excellent prices.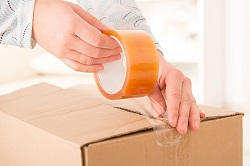 The team we send to handle you packing will be comprised of skilled, experienced and professional people who will make use of every technique and method they know so that everything can be done quickly and to a high standard. They begin by sorting your possessions so that things can be separated from objects that could damage them, such as sharp items being isolated from clothes. We will make an inventory of everything so that nothing will be lost of forgotten and then we will use variety of materials such as bubble wrap, polystyrene, tissue paper and more to wrap each individual effect. They will be placed gently into a suitable container and arranged to prevent them from shaking about. The boxes will not be overloaded and remain easy to carry. Each box will be labelled so everyone knows what is in it and where its destination is.
We can aid you with removing your furniture as well, as we can easily navigate it through doors and stairs. We will wrap them in protective coating and if something is too big or difficult to transport we will dismantle it, but only with your permission. We will then make everything out of the building and onto our vehicles. We then will take them to be shipped to Denmark and when they arrive, we will transport them to your new address. We will unpack and sort each time and rebuild any furniture at this time. If you require any storage facilities, we will have space available for you in both the UK and Denmark.
Removals to Denmark cares about your belongings as much as you do so to get them to Denmark safely and swiftly, contact us today 020 8746 9608.